Gain confidence with anti-wrinkle treatment
No matter how hard we fight it, as we grow older, our skin starts to lose its elasticity and wrinkles appear. Even though we know ageing is a normal part of life, these fine lines and wrinkles can make us self-conscious and affect our self-esteem. 
One of the most popular ways to reduce the signs of ageing is through anti-wrinkle treatments. Injectables have become a popular way to reduce wrinkles, but it's not only about smoothing the lines. At The Practice, our anti-wrinkle treatment patients leave with renewed confidence and feel more comfortable in their skin. 
What causes wrinkles? 
The muscles in our faces are constantly contracting and relaxing; if they weren't, we wouldn't be able to talk, smile, frown or laugh. These constant muscle contractions cause fine lines and wrinkles, generally found around the eyes and mouth where there is more movement. 
What are anti-wrinkle injections, and how do they work? 
One of the most common and effective ways to minimise fine lines and wrinkles is through anti-wrinkle injections. At The Practice, we offer injections that reduce muscle activity, smoothing the lines and wrinkles. 
These injections contain a protein that blocks the signal between the nerve endings, stopping movement and resulting in a more youthful appearance. Anti-wrinkle injections can be used in most areas of your face, including around your eyes, mouth and forehead. 
Benefits of anti-wrinkle injections
One of the most significant benefits of anti-wrinkle injections is the boost of confidence you'll receive after treatment. If you feel self-conscious about your wrinkles, anti-wrinkle injections will help you feel more confident and happy with your appearance. 
Some other benefits of anti-wrinkle injections include: 
Achieve a subtle result
If you're worried that anti-wrinkle injections will make your face expressionless, it's not true. At The Practice, we manage the amounts of muscle relaxant we use, resulting in natural, smooth skin and a face that still shows emotion.
Quick recovery
There's no major bruising or swelling, and you'll start to see results within a few days to a week. For most patients anti-wrinkle injections are painless and you may only feel mild discomfort.
After anti-wrinkle treatment you can continue to wear makeup, which will cover up any redness from the injections. We only recommend no rubbing, massaging or applying pressure to the area where you received the injections and to avoid bending over or lying down for a few hours to keep the injectables in the correct position.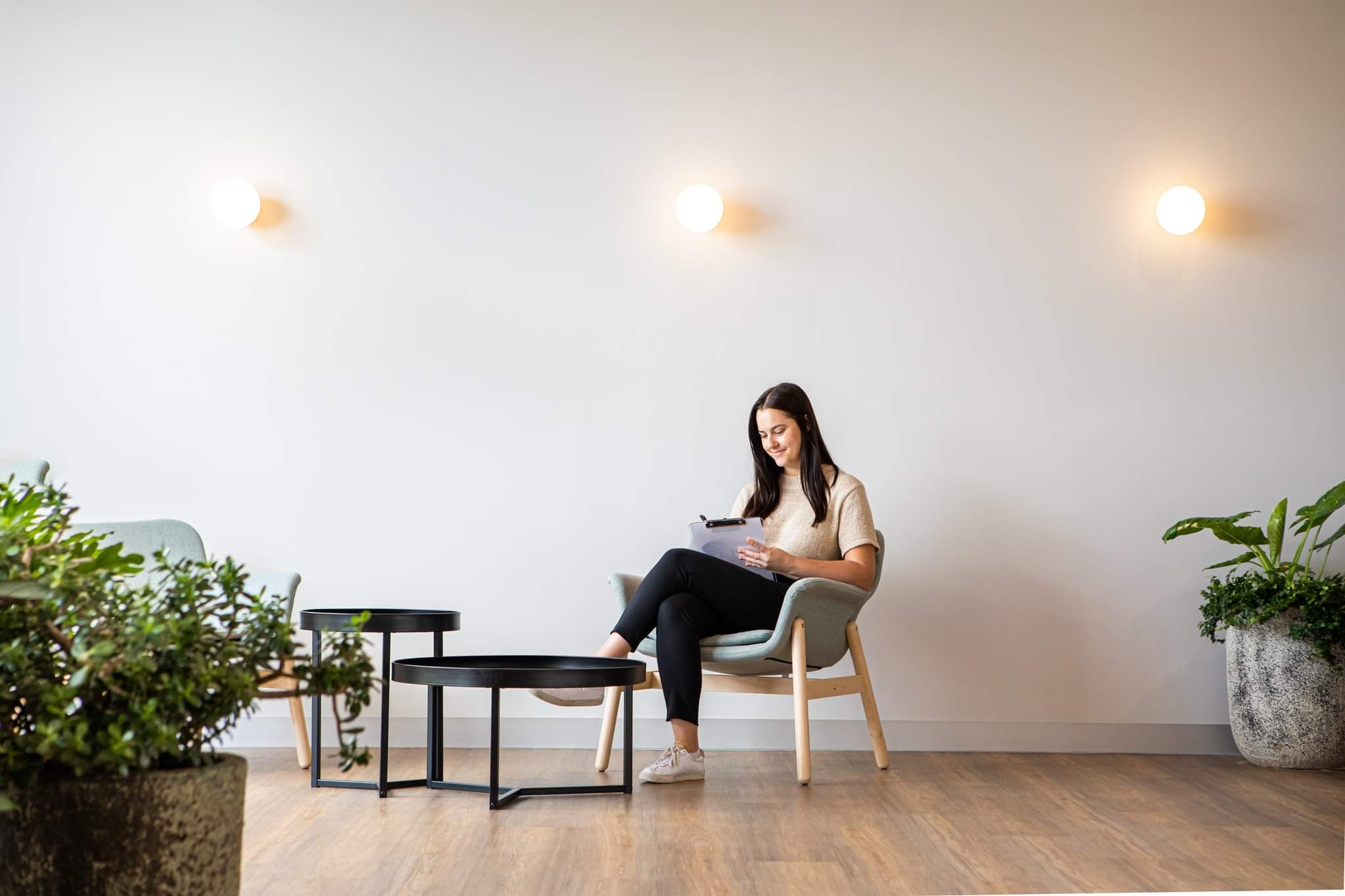 Convenient
Anti-wrinkle injections are a non-surgical option. This means there's no lengthy downtime after the treatment; you can return to your daily routine immediately. It's fast and convenient and can be completed in just one visit to our West End dental practice. 
Anti-wrinkle treatment at The Practice, West End
At The Practice South Brisbane, we offer professional anti-wrinkle injections performed by our experienced dentists. Dentists have an eye for detail and have a great understanding of the relationship between facial structures, a great benefit for anti-wrinkle injections. 
Our West End dental practice is clean, modern and sterile, ensuring the highest quality standard and reducing the risk of infection or complications during treatment. 
Anti-wrinkle treatments can be an excellent way to boost your confidence and self-esteem while helping you look younger. If you're considering anti-wrinkle treatment, contact the team at The Practice for more information, call 07 3733 3223 or book an appointment online today.
This error message is only visible to WordPress admins
Error: Connected account for the user thepracticemoderndentistry does not have permission to use this feed type.
This error message is only visible to WordPress admins
Error: Connected account for the user thepracticemoderndentistry does not have permission to use this feed type.