No more gaps with dental implants
Having a missing tooth or teeth can significantly impact your life. It can cause you to feel self-conscious and impact you in many ways. Missing teeth can make it difficult to eat and speak and can negatively affect your self-confidence. 
Fortunately, dental implants are an excellent solution to fill the gaps and bring your smile back to life. 
About dental implants
If you live in South Brisbane and are considering dental implants, The Practice team can help. We offer dental implants to restore your smile and fill those gaps. 
Dental implants are artificial tooth roots surgically implanted into your jawbone, designed to support replacement teeth or bridges. They are made from titanium alloy, a strong and durable material that will fuse with the bone tissue and remain permanent. 
Unlike dentures, dental implants can't be removed. They look and function like natural teeth.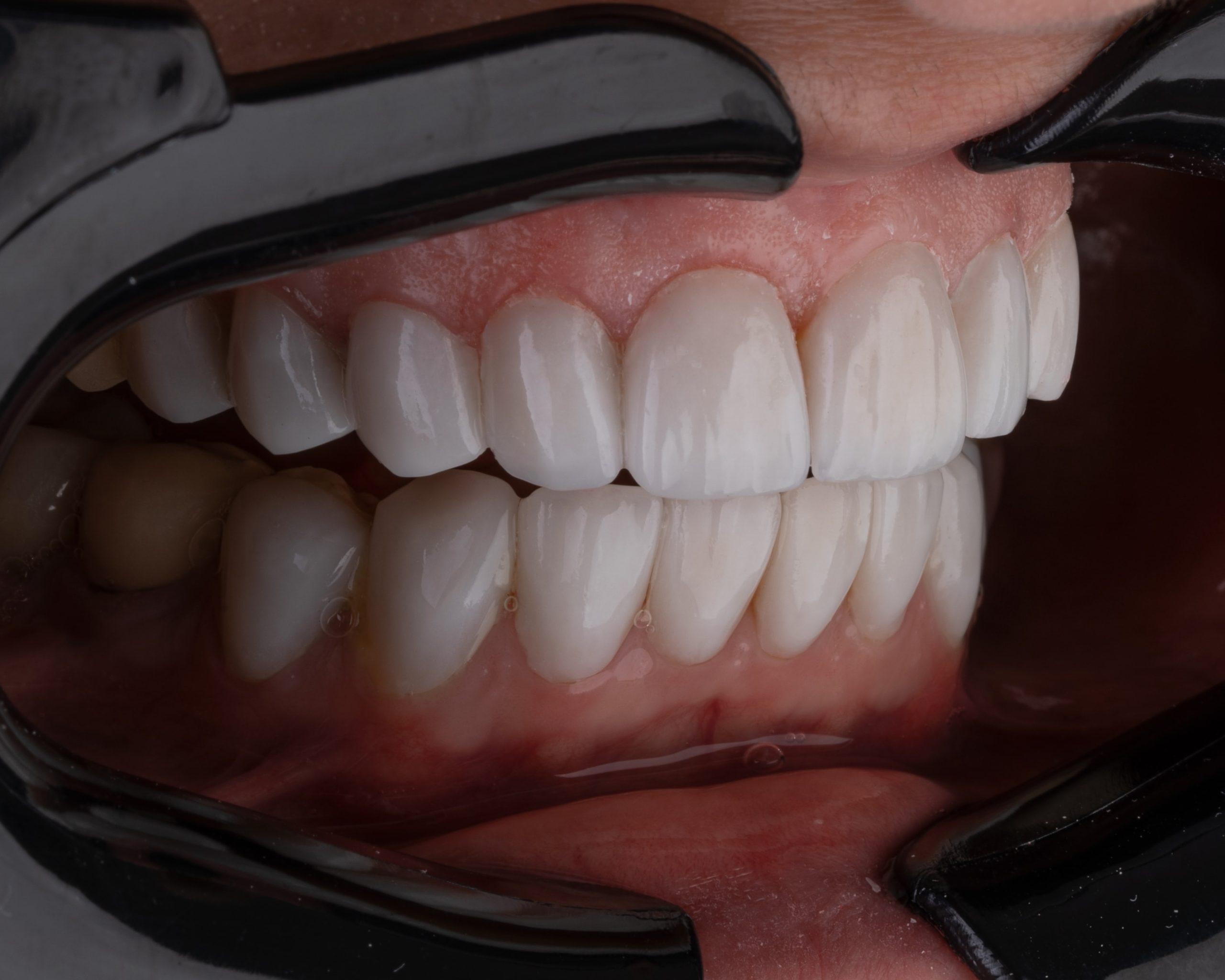 What to expect from dental implants
Once the dental implants are placed in your jaw, your mouth will be left to heal for approximately three to four months. Once it's healed, our dentist will use a small connector piece called an abutment, then place a custom-made crown or bridge on top to match the colour, size and shape of your remaining teeth. 
Why choose dental implants? 
Dental implants have many benefits, including: 
A short recovery time. 

They are long-lasting.

Dental implants are comfortable and look and feel like natural teeth. 

Easy to care for; dental implants can be cared for the same as natural teeth. 

Added confidence. 

Easier to chew and speak. 

Improved oral health – preserving the bone in your jaw that may reduce if a tooth is missing. 
How do you know if dental implants are right for you? 
Dental implants are an excellent option for many people, however they aren't suitable for everyone. The dentists at The Practice will evaluate your condition and advise if dental implants are a good option for you. 
You may be a good candidate for dental implants if: 
You have one or more missing teeth. 

You have a healthy jawbone and bone density. 

You have healthy gums and good dental hygiene. 
Your dentist will determine if you have any underlying medical conditions that could influence your suitability for dental implants. 
All On X dental implants
All On X dental implants is a procedure where four or five dental implants are used to replace all teeth, then used as a base for attaching prosthetic teeth. The implants are tilted at an angle of up to 45 degrees so the teeth can be immediately attached. No bone grafting is necessary.
All On X is a modern dental technique that is fast and efficient and helps patients avoid the discomfort and inconvenience associated with traditional dentures as they are permanently fixed. 
Dental implant treatment at The Practice West End
If you're a candidate for dental implants, the process generally takes a few appointments over a few months. The includes: 
Consultation:
It starts with a consultation at our South Brisbane dental practice. During this consultation, our dentist will discuss your oral health and pre-existing conditions. They may also take a few x-rays and create a treatment plan tailored to your needs. 
Implant placement: 
Dental implantation is a minor surgical procedure. You'll be given anaesthesia to ensure you're comfortable during the procedure. Once the implant has been placed in the jaw, the process of osseointegration begins. This is the process of the bone growing around the implant and fusing. 
Abutment placement: 
This is the final stage of the process, when an abutment is attached to the implant and used to connect the implant to the replacement tooth or bridge. The implant can last many years, often a lifetime. 
If you'd like to speak to one of the dentists at The Practice about dental implants, call us at 07 37333223, or book an appointment online at our West End family dental practice
This error message is only visible to WordPress admins
Error: Connected account for the user thepracticemoderndentistry does not have permission to use this feed type.
This error message is only visible to WordPress admins
Error: Connected account for the user thepracticemoderndentistry does not have permission to use this feed type.