Scared of the dentist? Here are 5 simple ways to relax
If you feel anxious about visiting the dentist, you're not alone. Whether you feel nervous when you hear the sound of the dental equipment, or are scared of pain, dental anxiety is quite a common thing to experience. 
Unfortunately, feeling nervous about visiting the dentist can stop you from getting the check-ups and regular treatment you need to maintain good oral health. 
If you haven't visited the dentist for more than six months, it's probably time you book an appointment. Let us help you face your fear with these 5 ways to help you relax when you next visit The Practice, West End.
Ask questions 
If you're feeling a little nervous, we encourage you to ask plenty of questions about the treatment you're receiving. Often, your worries may be amplified if you don't quite understand what's going to happen to you once you sit in the dentist chair. 
Our professional dental team feel it's important for all patients to understand the treatment they are getting because it can help calm your nerves if you have a greater understanding of the procedure. 
Take regular breaks 
We know it's not easy to sit in a dentist chair for a long period of time, especially if you feel anxious about visiting the dentist. Many people start to feel uncomfortable sitting for an extended period of time with dental equipment in their mouths. 
If you receive more complex treatment, you don't have to do the whole treatment at once. We encourage our patients to take a break when they need to, especially if you're feeling overly nervous or panicked. 
Relaxation techniques
People all over the world practice relaxation techniques to help them stay calm in their everyday lives, so it's no surprise that it also helps you relax during dental treatment. 
Breathing exercises, a short meditation or techniques to reduce muscle tension are some of the most common methods to calm you down during dental procedures.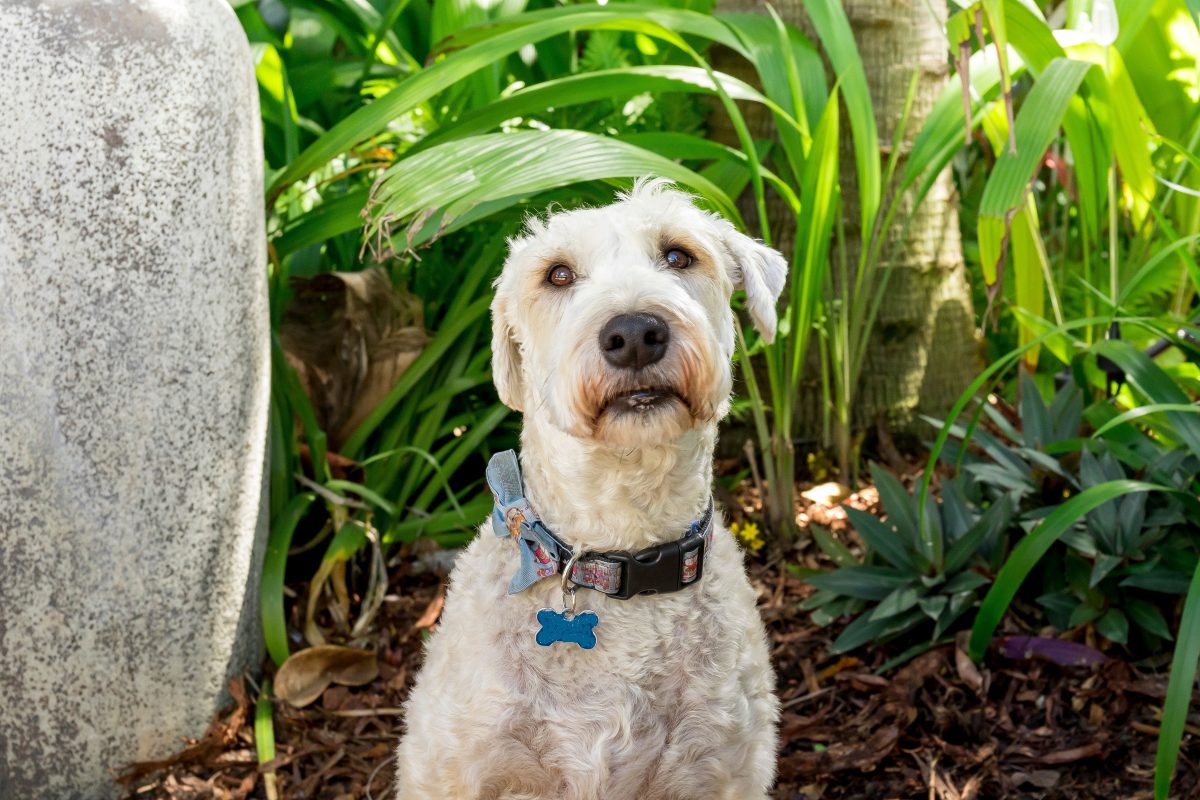 Clinic dog – Fergus
That's right, at The Practice we have a specially trained clinic dog named 'Dogtor' Fergus! While he is especially cute, Fergus has been through hours of training and has the big responsibility of calming down our youngest patients through fluffy cuddles. 
If your little one feels especially anxious when visiting the dentist, let our friendly team know when you book your appointment and we'll see if 'Dogtor' Fergus is available. 
Sedation dentistry
For people who cannot face the anxiety of a trip to the dentist, nitrous oxide (happy gas) may be an option. It's been used in dentistry for years and has many advantages for those who can't remain calm during their treatment. 
Nitrous oxide: 
Has few side effects. 

Has an analgesic effect. 

Works fast. 

Is great for people with anxiety.

Can be used for any appointment length as it has a flexible duration.

Gives you control of the level of sedation. 

Still allows you to drive home from your appointment and carry on with your day.
Booking another appointment before you leave The Practice is another great way to ensure you don't miss your next appointment because you're scared of the dentist. Booking regular appointments may help ease the fear and you may even get used to spending time at our dental practice. 
Call our office today on (07) 3733 3223 (or book online) and speak to the friendly team at The Practice. We're we're here to help you manage your anxiety during your next visit. 
This error message is only visible to WordPress admins
Error: Connected account for the user thepracticemoderndentistry does not have permission to use this feed type.