The benefits of modern dentistry
The dental industry has come a long way over the last decade and advanced technology and improved techniques have ensured patients now get the best treatment possible. 
Modern dentists utilise the latest dental equipment and products for greater efficiency, to limit pain and offer quicker treatment options. Let's take a look at some of many benefits of modern dentistry.
Less pain and discomfort
Thanks to advanced technology, innovative equipment and improved anaesthesia, most modern dental treatments are pain free and cause little discomfort.
Advances in treatment options have provided more solutions to repair teeth painlessly with less invasive techniques. Generally, these days treatment is quicker and the recovery period is shorter.
We use the most up-to-date x-ray equipment, which minimises exposure to x-rays, whilst getting the best images possible. 
A comfortable environment
Thanks to modern dentistry, dental practices are no longer the stark, sterile environment they were in earlier years. Dentists understand how important it is to create a calm, friendly and relaxing environment to help patients remain at ease. 
Our practice is designed to be welcoming, comfortable and warm. Our dentists have the experience to look after every member of the family, from children and teens to older adults and offer a relaxed environment for our patients. 
At The Practice our team goes out of their way to make the trip to the dentist an enjoyable one. While you wait for your appointment, we have a children's area and we encourage you to help yourself to a complimentary tea or coffee. 
If you experience dental anxiety, our friendly staff are there to help keep you calm. At The Practice we also offer Nitrous Oxide and a specially trained clinic dog named 'Fergus'  which will help calm the nerves of both children and adults during dental treatment.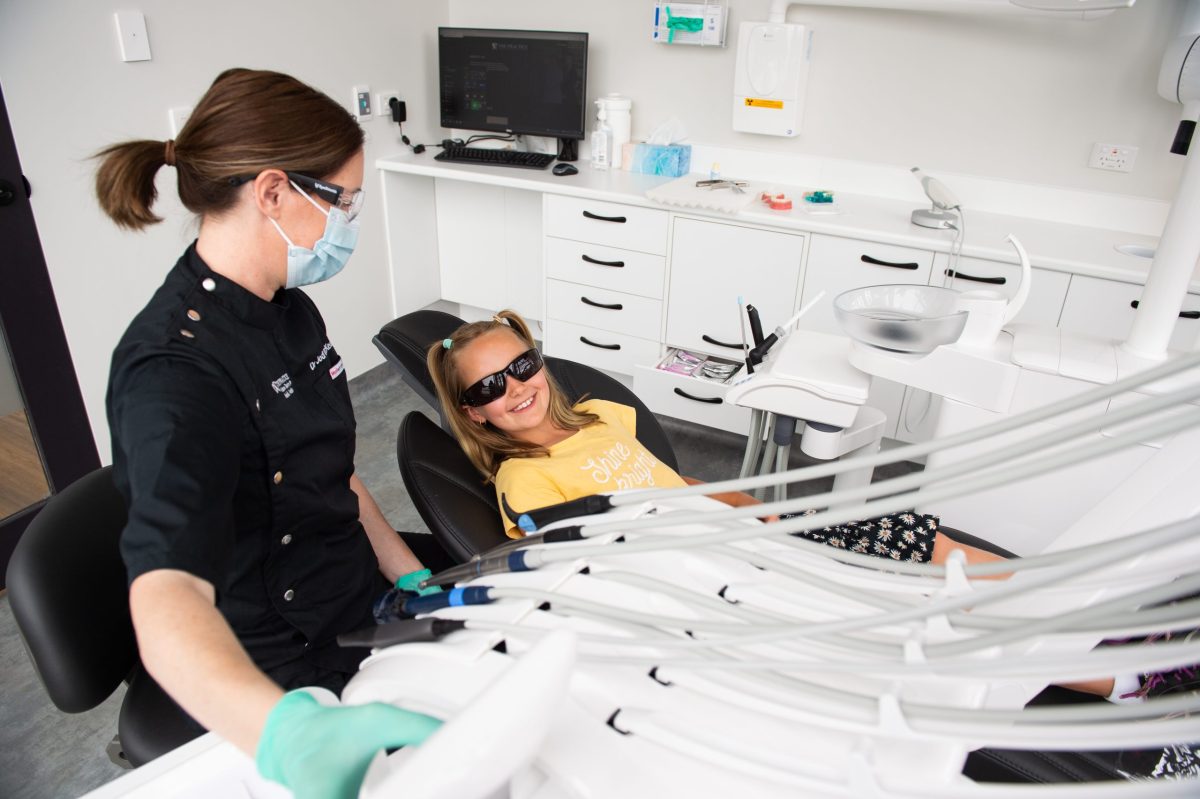 Long term approach
Modern dentistry embraces early intervention techniques and takes a long-term approach where preventative care is at the forefront. It has a strong focus on treating issues before they turn into bigger problems, so patients don't have to receive more treatment than necessary.
Focusing on the long term includes encouraging a healthy diet, regular check-ups and professional teeth cleans, as well as other options such as Orofacial Myofunctional Therapy (OMT). 
Improved communication 
These days dentists understand that informed patients are more relaxed patients. Dental terminology can be hard to decipher, so having someone explain the procedure can help put your mind at ease. 
In modern dentistry, dentists strive to help all patients understand their treatment options available by breaking down advice and procedural information, so it's digestible and easy to understand. 
We also use intra-oral cameras, which are great as you get a good view of what is happening throughout your treatment at The Practice. 
Payment options 
In the past if patients couldn't afford a procedure, they simply couldn't get the treatment. There were no payment options available other than paying in full. Now, dentists want to do everything they can to help patients get the treatment they need.
At The Practice we offer flexible payment options including Zip, Afterpay as well as Veterans Affairs and the Child Dental Benefits Schedule (CDBS). 
Modern dentistry at The Practice
Our experienced dentists embrace the latest technology and advanced treatment options from our state-of-the-art clinic in West End, Brisbane. For an appointment, book online or call (07) 3733 3223. 
This error message is only visible to WordPress admins
Error: Connected account for the user thepracticemoderndentistry does not have permission to use this feed type.
This error message is only visible to WordPress admins
Error: Connected account for the user thepracticemoderndentistry does not have permission to use this feed type.