6 things to look for in a family dentist
As a parent, the health and wellbeing of your family is your number one priority, so when it comes to choosing a family dentist it's an important decision that requires a lot of consideration. Visiting the dentist isn't a one-off affair, in most cases your dentist will be looking after your families oral health and hygiene for many years to come. 
It's important to choose a dentist you can trust at a practice where you and your family will feel comfortable and at ease. They'll need to provide you with the best service possible and give you access to the most advanced treatments and technologies.
To help you choose a dentist that fits your family's needs, here are 6 qualities you should look for in a family dentist.
Dental experience 
Finding an experienced family dental clinic is important. Find out how many years' experience the dentist has and how long they've been practising. A family dentist should be able to confidently treat the whole family, from young children to the elderly and have experience looking after teeth throughout all stages of life. 
You'll also want them to have experience with a wide range of procedures, from general and cosmetic dentistry to orthodontics.  At The Practice we have four highly experienced dentists, supported by a friendly and accomodating team, based out of our West End, Brisbane practice. 
We've undergone the accreditation process to become a QIP accredited practice. This means we meet all the requirements of governing industry standards and our patients know our West End dental practice is committed to embracing diversity, being respectful and continually striving to improve to create positive outcomes.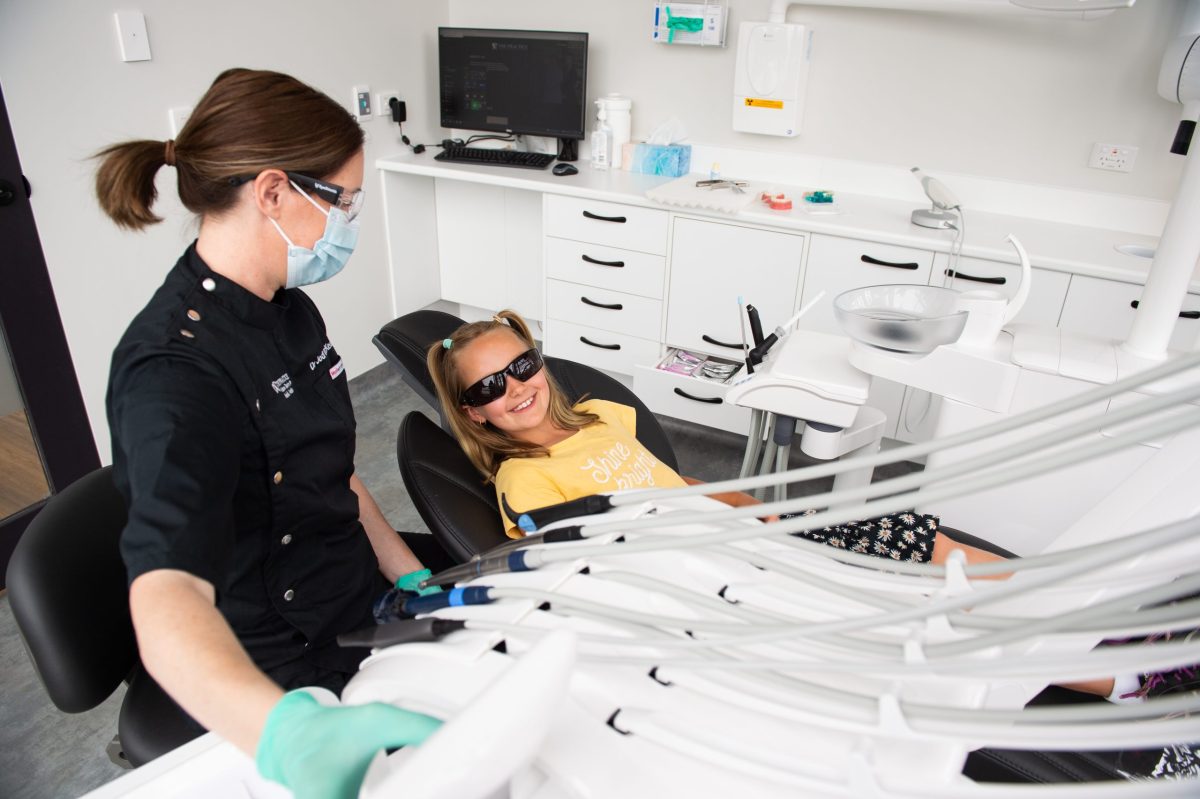 Genuine care and an approachable team
For many people a trip to the dentist can bring up feelings of anxiety and stress, so it's important to find a relaxed and caring environment where you and your family will feel at ease. This is especially important for young children and the elderly who may be nervous about visiting the dentist. 
To help you cope with anxiety we offer nitrous sedation (happy gas), as well as our beautiful therapy dog, Dr Fergus, who will help you cope with your nerves.
The dental team should always be friendly and approachable and take their time to get to know you and your family, always explaining your treatment plan in detail. 
The Practice always aims to make your trip to the dentist enjoyable, comfortable and inspirational. We know that choosing the right dentist is a big decision for you and your family, so we ensure we're always here for you and provide the best service possible.  
A wide range of services
One of the main things you should look for when choosing a family dentist is what services they offer. Your family may need to access everything from general dentistry to cosmetic dentistry. 
The Practice offers a wide range of services, giving us the ability to treat the whole family. From basic general dentistry such as teeth cleans and fillings, to more complex treatment such as Invisalign and fixed braces, we do it all. 
Our very own Dr Molloy travels around Australia to train dentists on anti-wrinkle and facial aesthetics, so you've come to the right place for dento-facial aesthetics. 
-Dr Molloy travels around the country and trains Dentists on anti-wrinkle and facial aesthetics. Probably with a mention. 
We offer specialised dental services for children including orofacial myofunctional therapy, as well as dento-facial aesthetics for adults including headache and migraine therapy, injectables, non-surgical facelifts and anti-wrinkle treatments.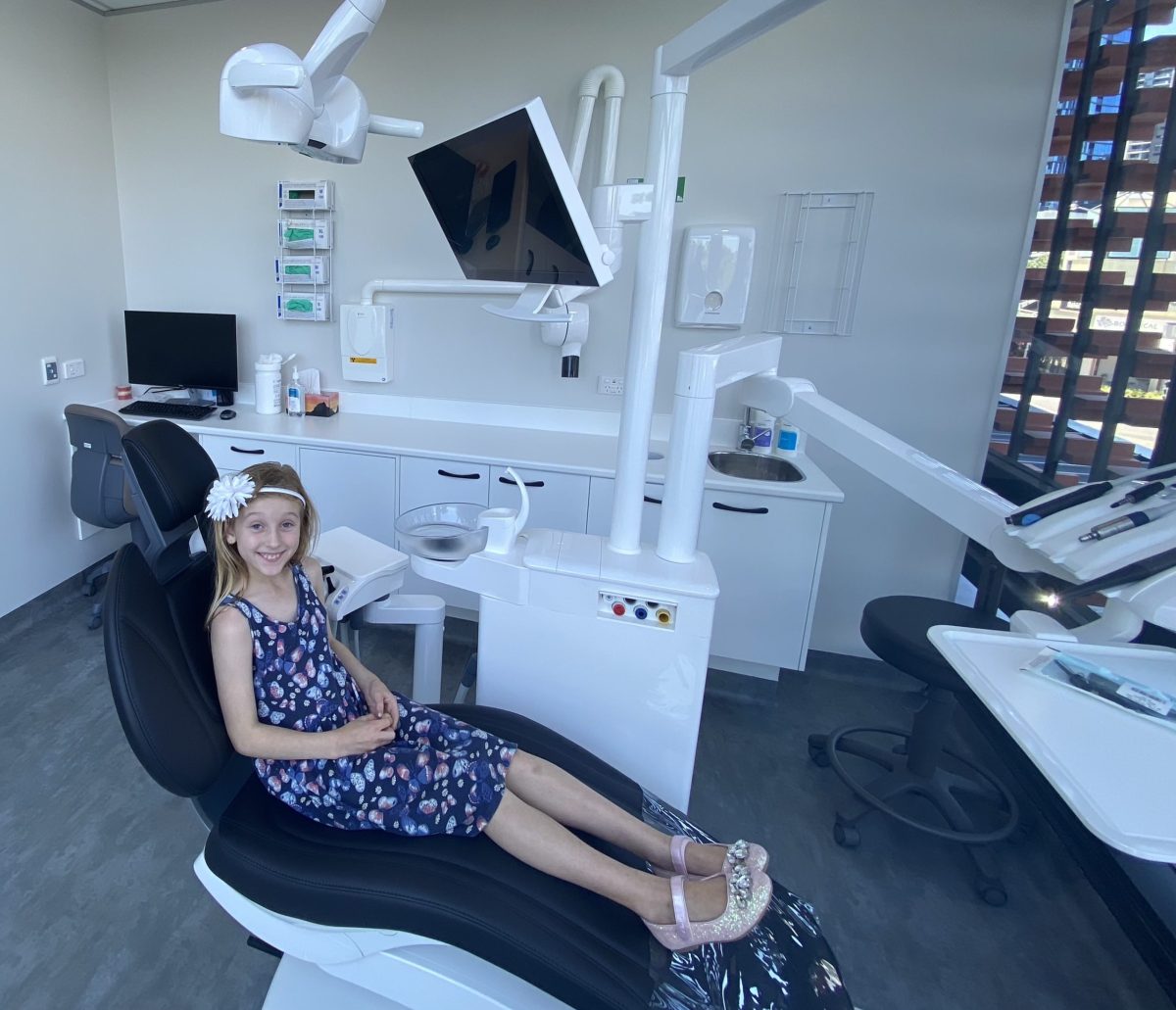 Modern and comfortable facilities
When you walk into our West End dental practice you'll immediately feel at ease in our modern and state-of-the-art facility. Within our full-service dental practice we only use the latest technology and equipment to ensure high-quality dental treatment at all times.
A good family dental clinic should provide a relaxing and calm environment, while harnessing the latest in dental technology to provide the best treatment possible.  
It's also important that your family dentist is easily accessible, open at suitable times and conveniently located. The Practice is open Monday to Friday from 8am to 5pm, and on Saturdays 8am to 12pm. We are conveniently located at The Eaves in West Village, West End, Brisbane. 
Easy online booking
Family life is busy, and it's not always possible to make a phone appointment. A good family dentist will have an easy to use booking system to save you time and make it simple to book dental appointments for the whole family. 
The Practice online booking system is designed to make booking a dental appointment quick and easy. Visit our website and book an appointment online, choosing the time and date and the dentist you'd like to see. 
Health funds and flexible payment options 
The cost of dental treatment can add up, so to help, a good family dentist will accept a wide range of health funds and provide flexible payment options. 
At The Practice our payment options are designed to make it easy to pay for your dental treatment. We accept a wide range of health funds and offer flexible payment options including Zip Pay, Zip Money and AfterPay. 
You can also access the Child Dental Benefits Schedule (CDBS) and Veterans Affairs dental benefits. 
We'd love for you to meet the team at the Practice. 
Our dentists and dental team are highly experienced and are here to ensure your next dental appointment is as comfortable as possible. Book an appointment online or contact our West End, Brisbane practice on (07) 3733 3223. Alternatively, if you have any questions about our services, email admin@thepracticedental.com.au 
This error message is only visible to WordPress admins
Error: Connected account for the user thepracticemoderndentistry does not have permission to use this feed type.